"Interstellar"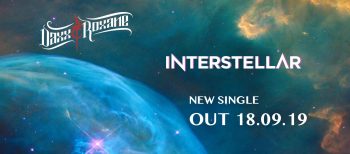 Daxx & Roxane are set to release their brand new single "Interstellar" through Justice Brothers Records on September 18th 2019. "Interstellar" is a fast-paced rock 'n' roll stomper with his infectious groove, rip-roaring guitars and its hypnotic organ; creating a song full of swagger and ambition.
Cal Wymann (lead guitarist) states: "Interstellar" is a bit of a mental track and the second single of Daxx & Roxane's upcoming album. The song has DnR's definite party-rock vibe but with lyrics that look into their psychedelic experiences." The idea for the track came after one particular event that sent Cal a little off course and travelling a little too far out of this world. The lyrics talk rather loosely about a trip through outer space which takes a sharp turn out of the solar system, and about looking for that someone capable of taking you back home.
The song was produced and recorded by Pedro Ferreira (The Darkness, Meatloaf, Stereophonics) at his own studio (Spinroad Studios) near Gothenburg, Sweden. The band spent two days laying down all the instruments and Cedric ended up double tracking his vocals until the early morning of their flight back to London. "After feeling a little stuck for the solo section, we had the crazy idea of asking Don Airey (Deep Purple, Rainbow) to help out and it turned out absolutely mental. Don plays the main solo and he also added layers to the song which brought it to a whole other level."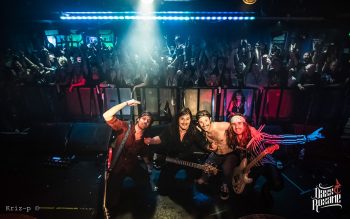 The single is produced by BRIT Award-winning Pedro Ferreira (The Darkness, Meatloaf, Stereophonics), mixed by Santi Arribas (The Mixing Factory – Gang of Four, Hotei, The Pogues) and mastered by John Davis at Metropolis (The Killers, Led Zeppelin, Gorillaz, U2).